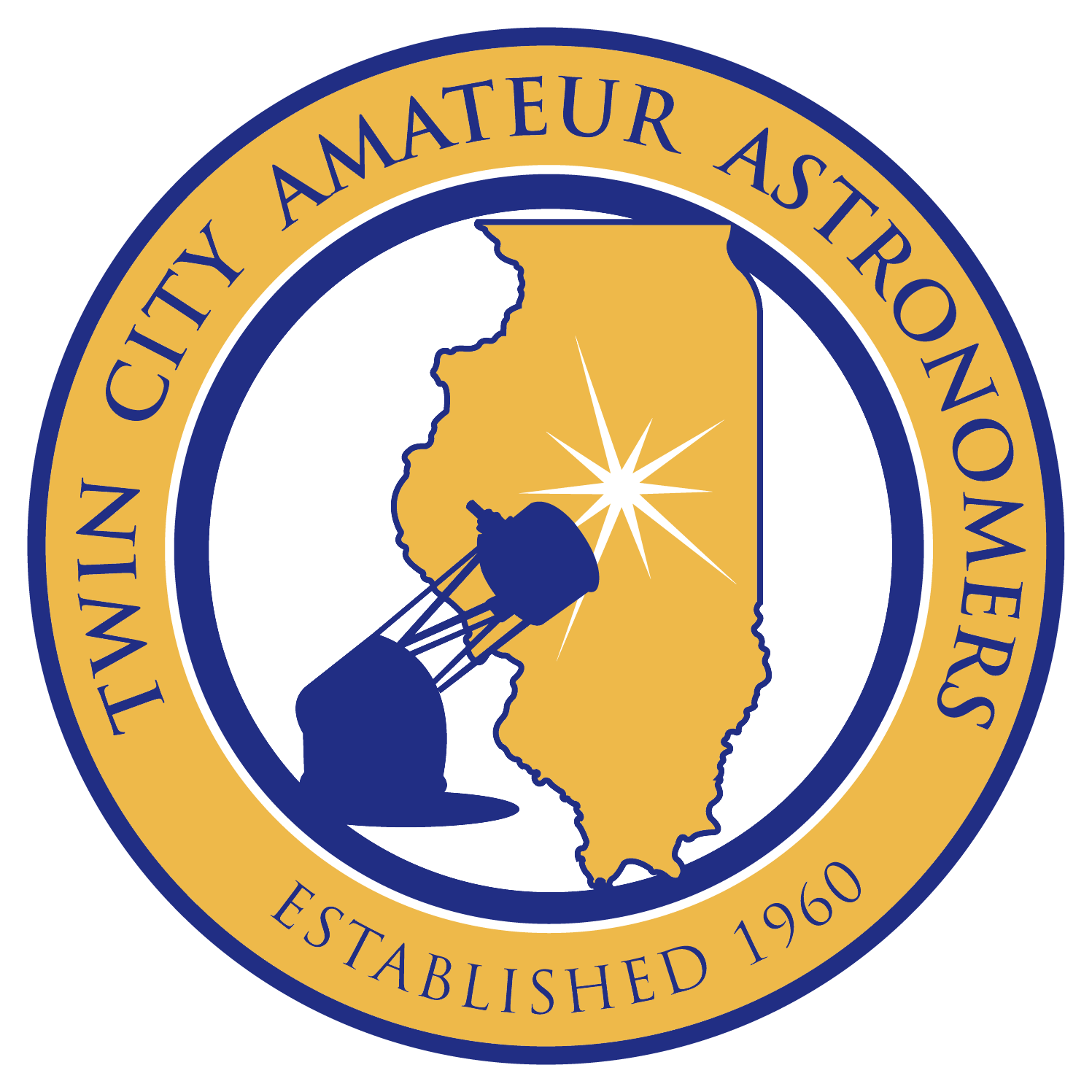 Our history.... continued
The TCAA has had a very full history documented in detail as noted below. However, a 4-page overview - A Brief History of the Twin City Amateur Astronomers - is available for those just getting started.
In 2020 the club published a 162-page limited edition book titled History of the Twin City Amateur Astronomers: 1960-2020. Written by a long-time member and club historian, this work reviews 60 years of major trends within and significant events conducted by the Twin City Amateur Astronomers, both as a group and as individuals. The work relates important historical information about various persons who have contributed significantly to establishing and achieving the goals of the club. It contains numerous pictures and appendices, thanks to the generosity of several club members, newsletter editors, and associates. Hard copies (of the 1960-2010 edition) are available at both the Bloomington and Normal Public Libraries as well as the McLean County Historical Museum.
An interesting note...
The TCAA was not the first astronomy club in the Bloomington-Normal area. That honor falls to the Bloomington Astronomical Society that originated around 1887 and lasted until the earlier years of the 20th century. Details about this club will be found in the club's broader published history.