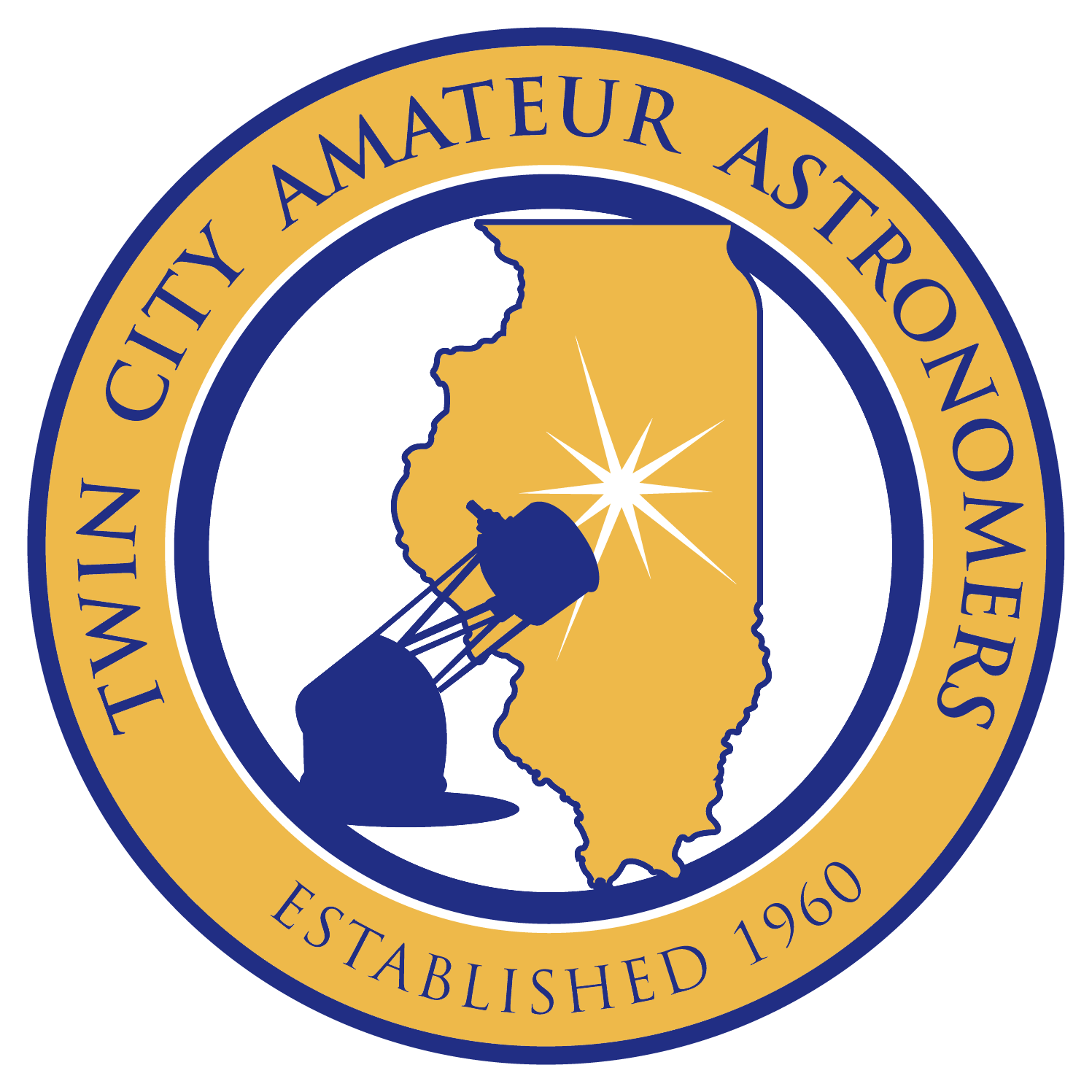 TCAA Observatories
Longitude: 89 degrees, 07.980 minutes West
Latitude: 40 degrees, 20.915 minutes North
Our observatories are located at the Sugar Grove Nature Center, a dark-sky site southwest of Bloomington-Normal. It is open for public observing sessions during the clement months, as well as for private observing sessions for school groups, civic and other organizations, by appointment.
For lots of photos of our observatory, please visit the Observatory Gallery
To view a pictorial history of our observatory, please view the History of SGO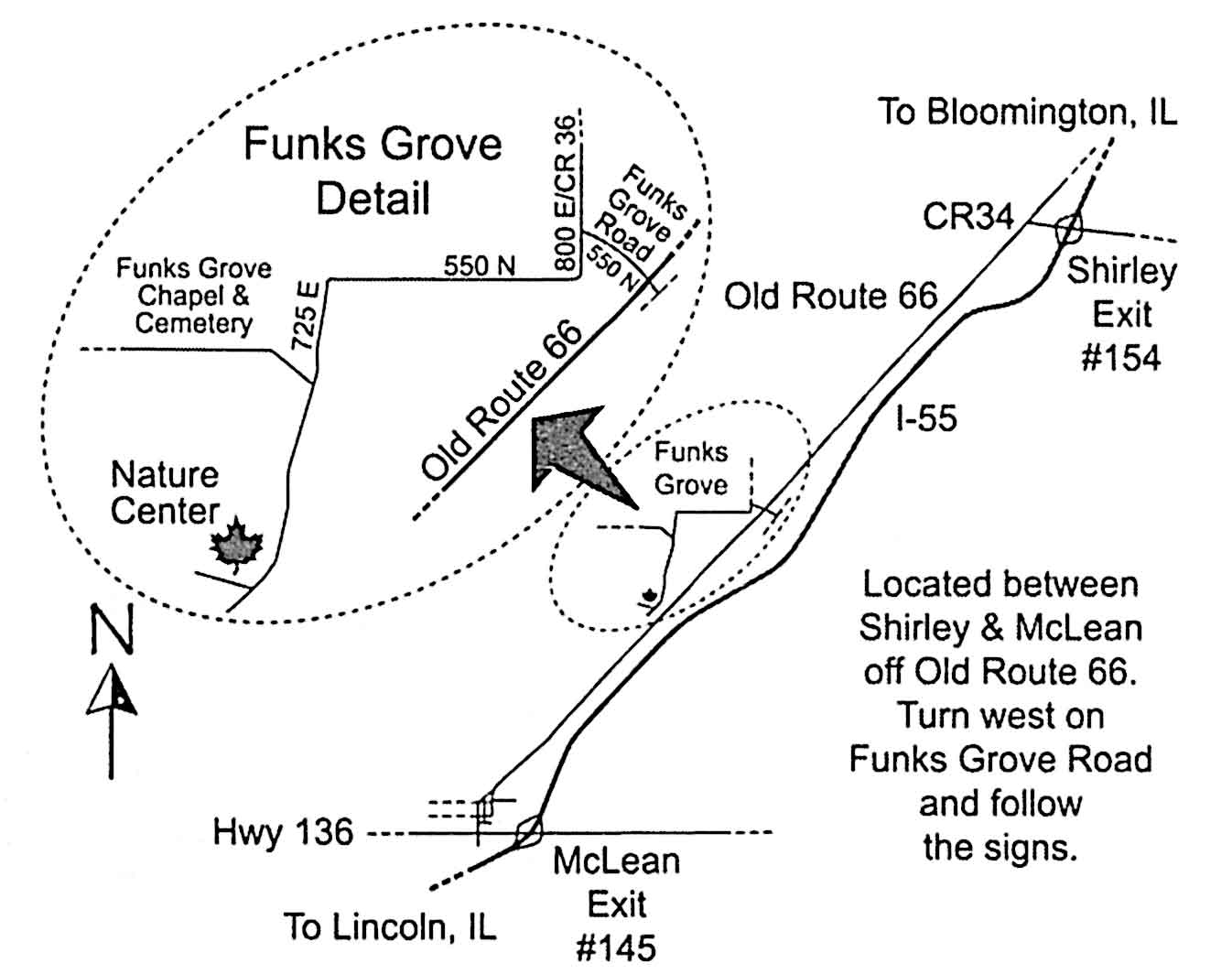 Note: If you haven't visited this site before, do so during the daytime, not only to enjoy the wonderful scenery, but to make sure you don't get lost!!
1. Head southwest (toward Springfield) on I-55 from Bloomington/Normal.
2. Take Exit 154 at Shirley which is located about 4 miles from the outskirts of Bloomington.
3. Turn right at the end of the off-ramp and continue west about 1/10 mile to the T intersection.
4. Turn left (heading southwest) at the T intersection (old Route 66).
5. Proceed 4 miles along old Route 66 (paralleling I-55) until you reach Funk's Grove.
6.Turn right (west) onto Funk's Grove Road and cross over the railroad tracks.
7. Take the first left at Funk's Grove, following the signs to the paint ball area and church.
8. Continue 1.8 miles along this road (550N) until you come to an intersection.
9. Pass straight through the intersection going south on the "dead-end" fork.
10. Sugar Grove Nature Center appears as an old farmstead near the end of the road.