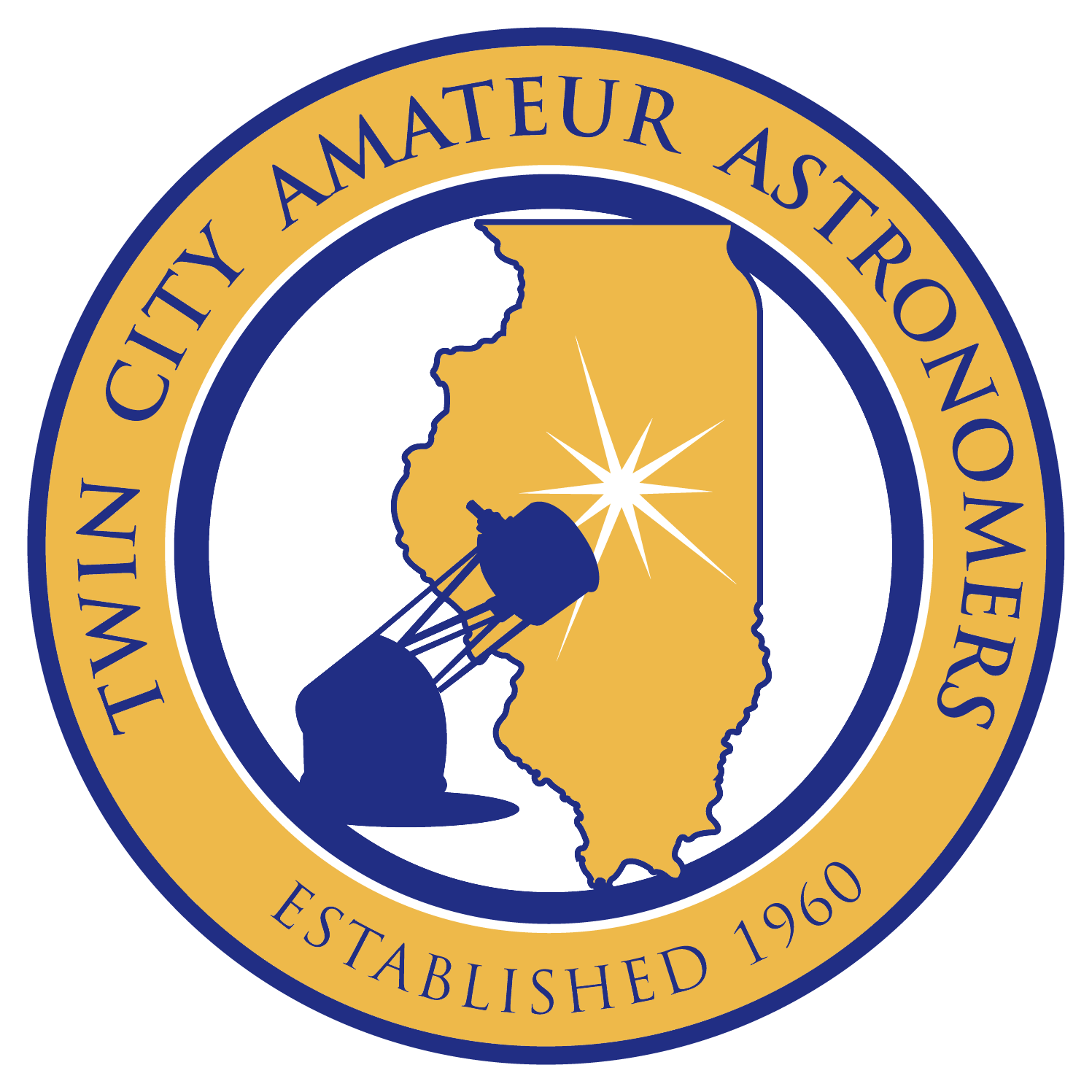 Who we are..... continued
Our members...
The TCAA is composed of members young and old, more active and less active, scientists, educators, computer programmers, accountants, engineers, retirees, students, and much more. Members all share one thing in common - their love of the night sky - which is expressed in many different ways. Some are observers, activists, teachers, readers, writers...
Our involvement...
While our members spend most of their time involved in various aspects of observing and photographing the night sky, many are actively involved with several astronomy-related associations beyond our own:
Astronomical League
The Astronomical League (AL) was established in 1947 with the stated goals of fostering astronomical education by providing incentives for astronomical observation and research, by assisting communication among amateur astronomical societies. Today, the Astronomical League is composed of over two hundred and forty local amateur astronomical societies from all across the United States. These organizations, along with Members-at-Large, Patrons, and Supporting members, form one of the largest amateur astronomical organizations in the world. Several TCAA members are deeply involved with the AL's observing programs.
North Central Region Astronomical League
By virtue of our club's membership in the Astronomical League, the TCAA is also a member of the AL's North-Central Region (NCRAL). NCRAL is made up of member societies in the six states commonly thought of as the Upper Midwest of the USA, plus the Upper Peninsula of the state of Michigan. NCRAL has its own officers, budget and annual convention to bring activities and information from the national body closer to home.
NASA Night Sky Network
The TCAA is also part of the NASA Night Sky Network (NSN) - a nationwide coalition of amateur astronomy clubs bringing the science, technology, and inspiration of NASA's missions to the general public. The NSN web page is chock full of information about events on Earth and in the sky.
International Dark-Sky Association
Several of our members are also involved with the International Dark-Sky Association (IDA). Founded in 1988, IDA is the first organization to call attention to the hazards of light pollution, and in 24 years of operation our accomplishments have been tremendous. This organization draws attention to the fact that human-produced light pollution not only mars our view of the stars, but that poor lighting practices threaten astronomy, disrupts ecosystems, affects human circadian rhythms, and wastes energy to the tune of $2.2 billion per year in the U.S. alone.
Our capacity...
Over the years, our capacity to make observations of the night sky has increased dramatically. A large part of that improvement comes from the fact that many of our members today are technologically sophisticated individuals who have access to research-grade telescopic and photographic equipment either through personal means or through the club's observatories courtesy of a number of generous benefactors.